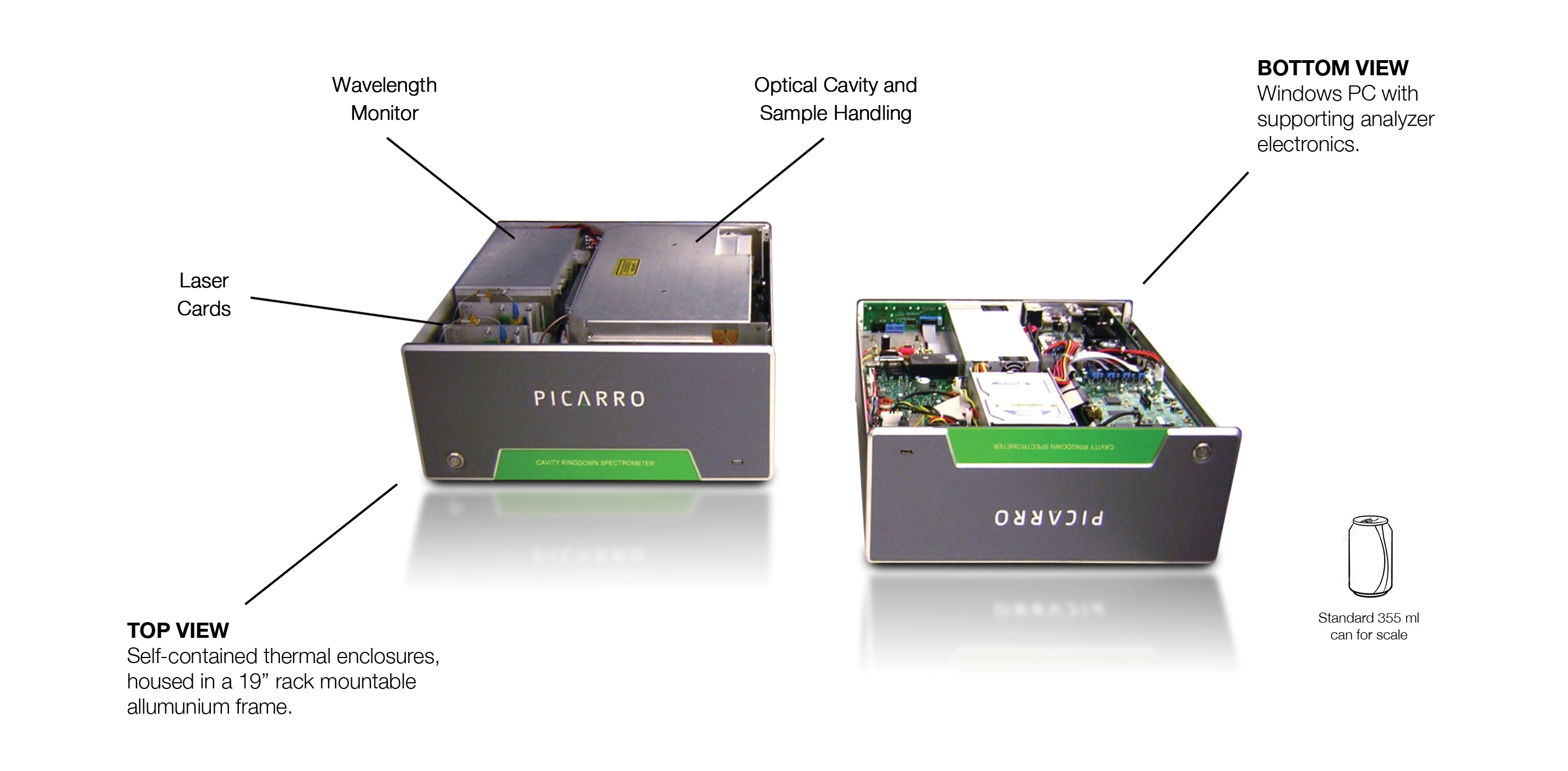 INNOVATION AND PERFORMANCE IN A SMALL FOOTPRINT

Since 1998, Picarro has been designing and manufacturing Cavity Ring-Down Spectrometers (CRDS) that have seen deployments in hundreds of laboratories, measurements stations and mobile platforms around the world. Thanks to the patented CRDS analyzers, researchers, industrial communities and policy makers now have access to high-performance, real-time instruments capable of addressing questions and topics that were previously reserved for costly, stationary, difficult-to-use devices. High-grade components within the analyzer have been selected and configured to deliver excellent precision and stability over several weeks to months of continuous operation, a perfect fit for short- and long-term monitoring campaigns. A strong research background within the company, combined with numerous collaborations with leading research organizations from around the world, have led to continuous innovation and creation of unique product features.
THE INSTRUMENT BEYOND THE DATASHEET
Datasheet performance specifications for trace gas analyzers do not capture hidden measurement challenges. Picarro analyzers are designed with these hidden challenges in mind.
ADSORPTION — A slow response to concentration changes can impact the accuracy of an analyzer. Picarro analyzers combine fast, low dead-volume sample handling, constructed with or coated by materials with low adsorption properties. The result is response times on the order of seconds (see example on right).
VALIDATION — Accurate trace gas standards are difficult to generate, store and deliver to an analyzer (e.g. H2CO). To bypass these procurement and sampling challenges, Picarro has developed a surrogate gas validation procedure that utilizes readily available and easy-to-handle gases (e.g. CH4 or CO2) for validation of analyzer accuracy and linearity.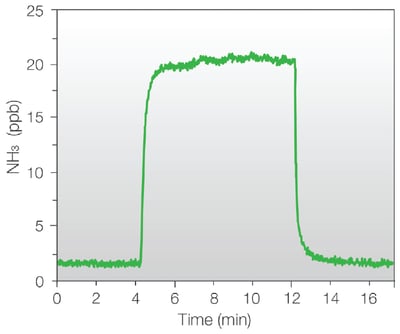 Figure — Typical response time for a 10-90% and 90-10% 20 ppb NH3 challenge on a G2103 analyzer. The sample handling uses high-grade stainless steel coated with Silconert®.