Next-Generation Monitoring Systems for Ethylene Oxide
New research on Ethylene Oxide (EtO) toxicity and regulatory momentum are driving the need for more sensitive EtO measurements. Legacy technologies and aging measurement infrastructures are not designed to meet this evolving need. The transition towards next-generation technologies that offer greater sensitivity at faster measurement rates, and are suitable for a variety of deployment scenarios, is overdue. To help you make the transition, Picarro has been working closely with industry and communities to develop monitoring systems for ethylene oxide that meet current and future regulatory requirements.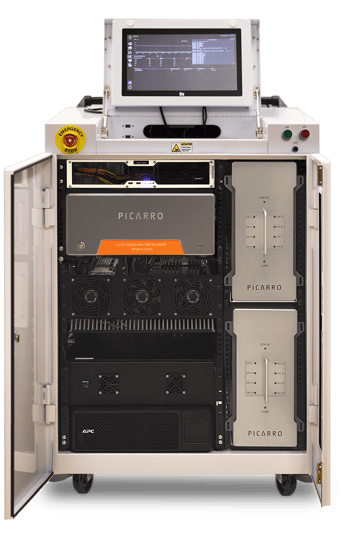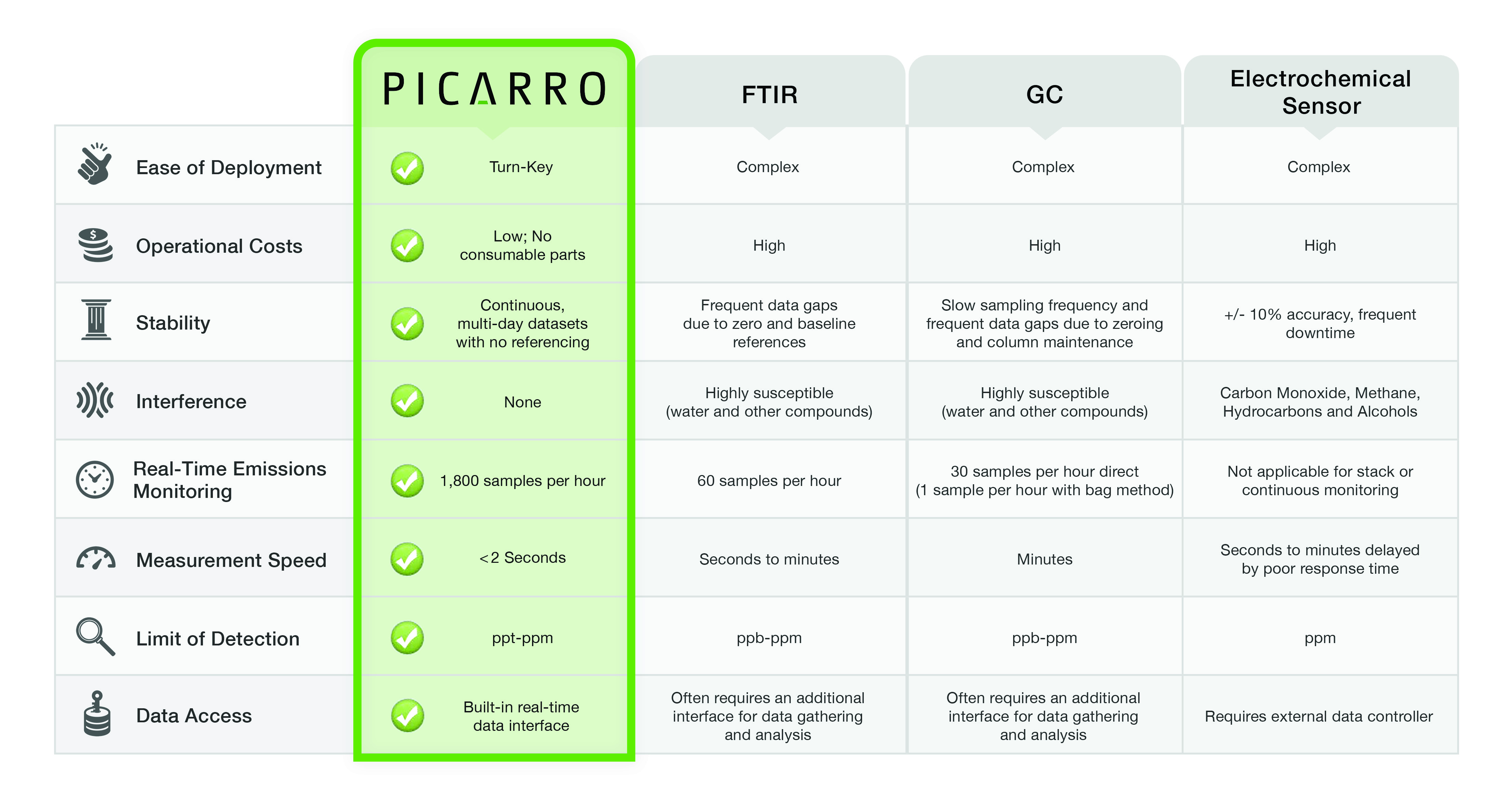 HEAR IT FROM OUR CUSTOMERS
"I had received very good reports from industry contacts on the performance of the Picarro Analyser and we were blown away with the ease of use, versatility, specificity and range of accurate measurement. The low maintenance and ease of use are very welcome. The ability to get straight out of the box "real time" accurate measurements across a range of operations and varying ethylene oxide levels has enabled Steritech to optimise the performance of our 2 thermal oxidizer waste treatment units, confirm area monitoring of warehouses at low parts per billion levels, monitor heated aeration rooms with a range of less than 1ppm to close to 100ppm.
We are currently using the Analyser with great success to help commission a new Catalytic Abatement Plant (CAP) at another of our facilities.
We now have a tool that will enable optimisation of processes and data that will allow Steritech to stay ahead of the curve in the control, monitoring and operation of our ethylene oxide processing facilities.
We look forward to an ongoing relationship and adding more units across our plants."
John Irwin
NSW General Manager